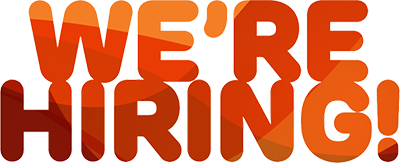 If you have a love for helping others succeed, a mind for business, a creative flare, and a passion for social media, then you could be the perfect fit for our team. Splash is looking to add to our Social Media team and if this feels like you, please read more to learn about this opportunity.
Social Media Strategist.
At Splash Media Group we work to create exceptional marketing products for our clients. We create from strategy and push boundaries with creative, effective solutions.
We are looking for a creative and collaborative social media strategist to join our team. The successful candidate must have good writing and grammar skills and have a solid understanding of marketing strategy and storytelling.
This position joins our existing social media team and our successful candidate can expect to spend their days planning and executing social media strategy, creating and publishing content to a variety of platforms, and interacting with communities and audiences. This position and industry continues to evolve and grow so problem solving, patience, and an eagerness to learn is essential.
Responsibilities
Research and develop content
Help develop new creative ideas and campaigns
Collaborate with other members of the Splash team
Be focused and committed to doing the best for our clients
Requirements
Experience with content writing, either creative or technical
Marketing background or at least a strong interest
Be organized and able to work on your own and with others
Have an understanding of social platforms
Have a strong passion to learn and grow.
Be curious about clients, the industry and how things work.
At Splash our goal is to always strive for the exceptional. To push our limits, to explore further, to approach and execute our services in a creative and engaging manner. We are a growing team of professionals and we hope that you will be a great fit.
If you feel this opportunity is for you, then we would love for you to apply*. Please submit your resume and portfolio to [email protected]
*Only successful applicants will be contacted.
*This position is open to Canadian citizens and permanent residents.
*Please no agencies, outsourcing services, or individuals not legally able to work within Canada.