Brand Development
Brand Development is a vital component of any business, and a key service of Splash.
Branding is presenting your business' traits and benefits to your customer base in a unique way and on a consistent basis.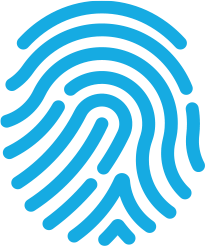 ---
Branding for every company is important and is something all business owners should be paying close attention to. For those who don't pay close attention, your brand that is out there and understood by your customers may not be what you are wanting. For those who do focus on grooming your brand, you will see how, when you properly market key strengths and attributes, your customers embrace and properly understand what sets you apart from your competitors.
Advantages to building and grooming a solid brand…
it can change how people perceive your business
it can attract new business, help strengthen current relationships and increase customer retention
unique brand attributes help set you apart and help your marketing stand above others
strong brands can increase business value
it can improve on employee pride and satisfaction
it can create trust and confidence within your marketplace
A brand isn't just a logo.
There are many components to branding so it's important to remember that brand is not just one thing. Your logo (Brand Identity) is a major part of your brand and is just as important as other aspects like your visual identity, message tone, style of imagery, colours, etc. Your overall brand profile also includes EVERY interaction your business has, including things like; how staff interact with customers, how you answer the phone, your advertising, your what is being said on your social media channels, etc.
Branding can get deep and involved but it always starts with the fundamentals and that is what Splash is here to do. Help you build a rock solid brand foundation to help you and your team groom your brand to be one that represents you well and that you are proud of.