Creativity with
purpose.
Welcome to Splash Media Group Inc.. Based in Prince George, British Columbia, Splash provides brand strategies, develops marketing solutions, and executes everything through a wide variety of production services. You can call us an advertising agency, a marketing agency, or a design agency, but what we really are, is a team of highly trained and experienced individuals who can help your business grow through effective marketing initiatives.
We're here to help tell your story.
We work closely with our clients, using creative design ideas and strategic thinking to create effective brand communications. We can then execute our strategy in a variety of avenues including: Design & Print Services, Video Production, Audio Production and Web Development. We support these avenues with additional services including: Media Management, Communications, Interior Design, Photography, and I.T. Support Services.
Founding partner of Splash Media Group, Mike boasts a long and successful career in advertising and marketing. With his sharp business acumen and a creative spirit, he oversees all creative and technical development, while also handling the more intricate elements of running a thriving and growing business.
Jennifer oversees all elements of the Digital Marketing department. A uniquely talented juggler, she deftly manages the activities of the creative team, the digital marketing plan, project time, resources, and budgets, all while maintaining healthy client relationships and a positive outlook.
Elisha, "Lish" joins Splash after running her own agency for the past 10 years. She's an analytical thinker, a very creative and positive personality, with a desire for beautiful strategic design. We are very excited for her to join our Splash team and for her to make her mark on supporting and building our customer's brands.
Michael has worked at digital media agencies in the Okanagan and Toronto and has a knack for thorough, detailed, creative work. Joining Splash in 2012, he now heads up the Web Development department and leads the Kelowna team.
A self-described geek, Darren had built a comprehensive career in software and development before bringing his extensive expertise to Splash, where he designs and manages the more intricate processes of our web development, and more recently does much of the "heavy lifting" with our CRM development team.
He may be quiet, but Chris is always thinking of something big. He has built a comprehensive and varied career in web design and development, working at studios across the region. Chris's keen professional insights have clearly had a ripple effect since he joined Splash in 2018.
Joanne not only balances our books, she handles many of the behind the scenes elements for our company and our team. A wealth of history and knowledge from running her own company to doing similar work with a few different businesses in our Prince George community.
Christine's personality shines through her work as one of our lead designers. A graduate from Langara College in Vancouver her schooling and her experience at various design companies as well as print shops is a great fit for the variety of design projects we handle here at Splash.
An artistic soul, Harmonee's creativity, understanding of colour and love of experimentation provides clients with distinctive designs that respect their brand identity while setting them apart from others.
Allie has made a huge impact here at Splash since joining us earlier in 2022. She has a passion for marketing, particularly any type of marketing grounded in data, like digital marketing.
Creativity is in Eliza's DNA as she has been touching agency life since she was 6 years old. A graduate of Emily Carr University of Art & Design, she made her way to Prince George. Eliza supports our social media team and is our primary photography and videographer.
Nat is a recent graduate of the Bachelor of Design program at MacEwan University. As someone who loves to paint, sculpt pottery, and draw in a colouring book, you can find Nat creating inside and outside the office. We're excited to see her excel in her role here as a Social Media Strategist.
Splash is…
Creative & Innovative:
Our team is committed to continually pushing their creative boundaries to help expand our individual creative abilities. This keeps us fresh and cutting edge for all avenues of our industry.
Efficient & Reliable:
In this fast paced environment it is imperative that we understand the direction of every project fully, so that we can execute with the quality that is expected, as efficiently as possible.
Flexible & Responsive:
In order to meet the marketing demands of our customers, all SMG team members are flexible and open to being creative in different areas they are not totally familiar with.
Above & Beyond:
Our customers are the lifeblood of SMG. When requests are made that don't fully fall within the parameters of what we do, we will extend a hand as often as possible.
Integrity:
As a professional company we can have a tremendous influence on the outcomes of our clients' businesses. Our advice, our guidance and our values MUST be true.
Experienced:
Splash is a service based company with a vast amount of experience, education and expertise.
We're here for as little, or as much as you need us.
In many cases we create and put elements in your hands to manage. In most cases we manage all elements of a project. We are flexible and can work with you however you may need us.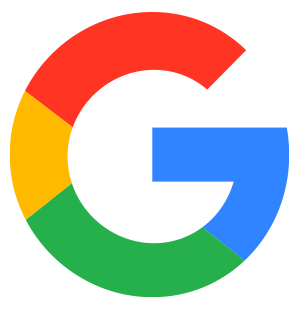 We're a certified Google Partner.
Splash has expended a considerable amount of time, cost and education to achieve the Google Partner designation. This means we've been officially certified by Google, having completed the education and achieving the expertise to help our clients grow their business and revenue by utilizing Google Adwords. As a Google certified agency, we can now display the Google Partner badge to demonstrate our knowledge.