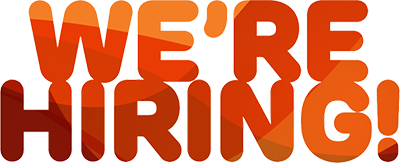 Do you share a strong passion for web design and development and would be excited to work on projects spanning western Canada and beyond? Do you embrace web challenges and exceed at coming up with creative solutions? If this feels like you, we have a Web Design & Development opportunity.
Web Designer Opportunity.
At Splash Media Group we work to create exceptional marketing products for our clients. We create from strategy and push boundaries with creative, effective solutions.
We are looking for a talented and motivated Web Designer to join our diverse team. The successful candidate must have a strong passion and portfolio for web design and development skills, especially being proficient in WordPress.
This position will be an integral part of our web team, working with others in your field and working with other areas of our company. We are looking for someone who can not only build within the parameters of a project, but who can also help move past those barriers when asked, striving for the exceptional.
Responsibilities
be an integral part of our web team
to produce outstanding websites and other digital material as required
be thorough and detailed with your work
Requirements
experience of at least 3 years in web design
have strong knowledge in the WordPress platform
have a strong passion for design with a great understanding of branding
have strong skills in HTML and CSS (SASS)
have an understanding on todays SEO practices
have strong skills in industry graphic programs such as Adobe Photoshop and Illustrator
be organized, helping to keep projects, staff and clients on track
a healthy, diverse portfolio of your work
education or a degree in design and/or development would be a bonus
strong interpersonal and communication skills
At Splash our goal is to always strive for the exceptional. To push our limits, to explore further, to approach and execute our services in a creative and engaging manner. We are a growing team of professionals and we hope that you will be a great fit.
If you feel this is you, then we would love for you to apply. Please submit your resume and portfolio to michael@splashmg.ca
Thanks for your interest, but please note that only successful applicants will be contacted.